Classic Stack Steroid Stack
This stack is our classic stack because it's been around for over 30 years and it works! You will see results fast and will keep seeing results as long as you put the time in at the gym. This stack is most popular during bulking season because you won't get lean.
Suggested Dosage:
| | | | |
| --- | --- | --- | --- |
| | Month 1 | Month 2 | Month 3 |
| Test Cyp | 2ml per week | 3ml per week | 4ml per week |
| Deca | 1ml per week | 2ml per week | 2.5ml per week |
| DBL 25mg | 1 per day | 3 per day | 4 per day |
Note: If you're taking multiple tablets per day we recommend you split up the daily dose into twice a day.
Only logged in customers who have purchased this product may leave a review.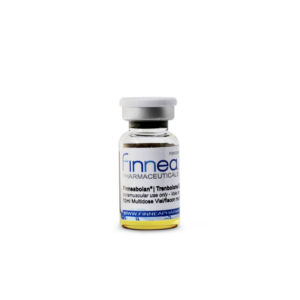 Finnea Pharmaceuticals, Injectable Steroids
10ml 1 vial contains 200mg/ml Trenbolone Enanthate Trenbolone is a steroid used by veterinarians on livestock to increase muscle growth and appetite. To increase its effective half-life, trenbolone is not used in an unrefined form, but is rather administered as trenbolone acetate. Trenbolone is similar to the highly popular steroid nandrolone, in that they are both 19-nor steroids, meaning that a testosterone molecule has been altered at the 19th position to give us a new compound. Unlike nandrolone however trenbolone is an excellent mass and hardening drug with the majority of gains being muscle fiber, with minimal water retention. Possible Side Effects: Trenbolones chemical structure makes it resistant to the aromatize enzyme (conversion to estrogen) thus absolutely no percentage of trenbolone will convert to estrogen. Trenbolone administration would not promote estrogenic side effects such as breast tissue growth in men (gynecomastia, bitch tits) accelerated fat gain, decline in fat break down and water retention trenbolone. Trenbolone is also resistant to the 5- alpha-reductase enzyme, this enzyme reduces some steroid hormones into a more androgenic form, in trenbolones case however this does not matter, trenbolone boasts an androgenic ratio of 500, it can easily cause adverse androgenic side effects. Suggested dosage: 300-600 mg every week.
$

95.00