Finnea Cialis
50 Tabs of 25mg Cialis
No prescription required for male performance products such as Cialis and Viagra. Cialis is used to treat erectile dysfunction and decreased libido. Cialis works by aiding relaxation of blood vessels and increasing blood flow in the penis during sexual arousal, resulting in improved erectile function. Cialis is much longer lasting than Viagra. Effects can be felt anywhere between 36-48 hours. One of the less appealing effects of post-cycle-therapy is the decreased libido caused by the sudden absence of exaggerated testosterone levels in the body.
Bulk Order discounts: Buy 5/10/20 and receive $5/10/20 off each item.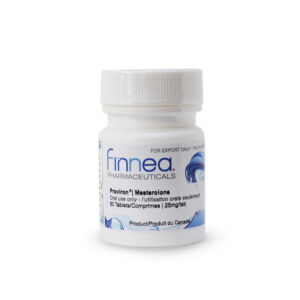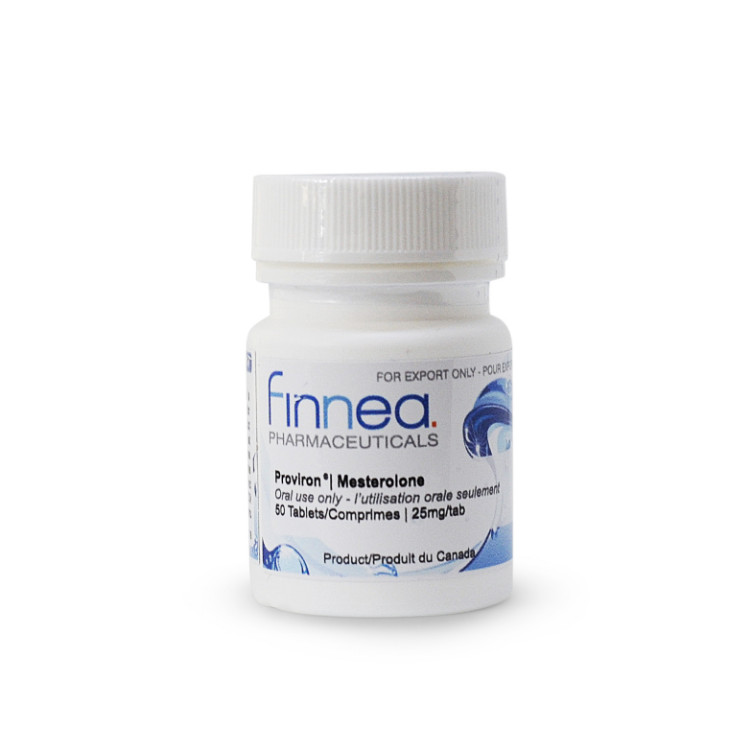 Quickview
Finnea Pharmaceuticals, Oral Steroids, Orals
50 tabs each tab 25mg Mesterolone Proviron is also known as Provironum Mesterolone is an orally active, 1-methylated DHT. Like Masteron, but then actually delivered in an oral fashion. DHT is the conversion product of testosterone at the 5-alpha-reductase enzyme, the result being a hormone that is 3 to 4 times as androgenic and is structurally incapable of forming estrogen. One would imagine then that mesterolone would be a perfect drug to enhance strength and add small but completely lean gains to the frame. Unfortunately there is a control mechanism for DHT in the human body. When levels get too high, the 3alpha hydroxysteroid dehydrogenase enzyme converts it to a mostly inactive compound known as 3-alpha (5-alpha-androstan-3alpha,17beta-diol), a prohormone if you will. It can equally convert back to DHT by way of the same enzyme when low levels of DHT are detected. But it means that unless one uses ridiculously high amounts, most of what is administered is quite useless at the height of the androgen receptor in muscle tissue and thus mesterolone is not particularly suited, if at all, to promote muscle hypertrophy. Proviron has four distinct uses in the world of bodybuilding. The first being the result of its structure. It is 5-alpha reduced and not capable of forming estrogen, yet it nonetheless has a much higher affinity for the aromatase enzyme (which converts testosterone to estrogen) than testosterone does. That means in administering it with testosterone or another aromatizable compound, it prevents estrogen build-up because it binds to the aromatase enzyme very strongly, thereby preventing these steroids from interacting with it and forming estrogen. So Mesterolone use has the extreme benefit of reducing estrogenic side-effects and water retention noted with other steroids, and as such still help to provide mostly lean gains. Its also been suggested that it may actually downgrade the actual estrogen receptor making it doubly effective at reducing circulating estrogen levels.
$

90.00