Finnea Cialis
View cart
"Finnea Testosterone Enanthate" has been added to your cart.
$100.00
Rated 5.00 out of 5
50 Tabs of 25mg Cialis
No prescription required for male performance products such as Cialis and Viagra. Cialis is used to treat erectile dysfunction and decreased libido. Cialis works by aiding relaxation of blood vessels and increasing blood flow in the penis during sexual arousal, resulting in improved erectile function. Cialis is much longer lasting than Viagra. Effects can be felt anywhere between 36-48 hours. One of the less appealing effects of post-cycle-therapy is the decreased libido caused by the sudden absence of exaggerated testosterone levels in the body.
Bulk Order discounts: Buy 5/10/20 and receive $5/10/20 off each item.
Only logged in customers who have purchased this product may leave a review.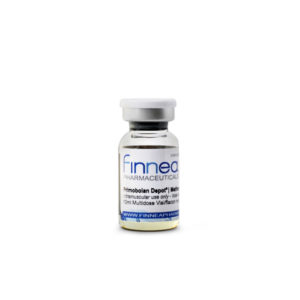 Finnea Pharmaceuticals, Injectable Steroids
10ml multidose vial contains 100mg/ml Methenolone Enanthate Those who have more patience or are afraid of potential side effects will usually be very satisfied with Primobolan Depot. It is is the "Cleanest and Gentlest" anabolic steroid, will not aromatize, non-toxic, low in androgens. Primobolan depot is the only steroid that works well on a low calorie diet. Effective for bulking, but tends to harden and add muscle tone more that build big muscles. Primobolan depot works great when added to a cycle (stacked) with other steroids, it tends to lessen water retention and harshness when stacked with more heavy duty testosterone injectables, like Omnadren / Sustanon, Cypoinate / Propionate, ect. It is an analog immune-stimulating steroid used by people with Aids and others with depressed immune systems to build up the immune system and add lean muscle mass. Primobolan is one of the finest steroids in the world today. Suggested dosage: Primobolan depot may be taken by both Men and Women. Dosages for men are 100-300 mg/week, Women 1/2 dosage.
$

100.00
Rated 5.00 out of 5